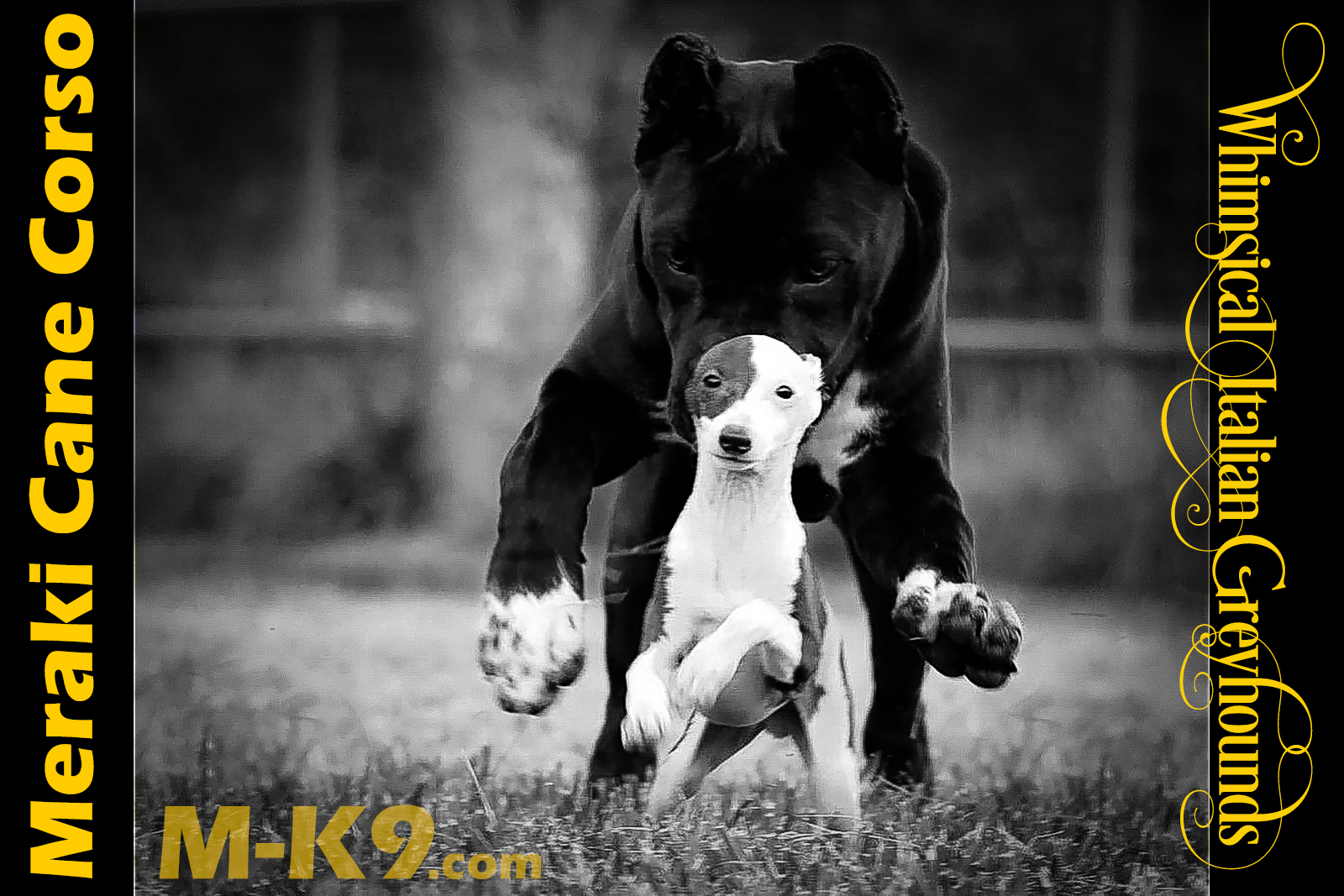 Meraki Cane Corso - Making Lives More
Meraki K9 Training - Inspiring Performance
Whimsical Italian Greyhounds - made with Meraki!

Meraki [may-rah-kee] (adjective)
The essence of oneself - the soul, creativity and love, that is put into one's work. Meraki is a Greek word meaning to focus on something with passion, with absolute devotion, with undivided attention.

Meraki Cane Corso
M-K9

About Time Cane Corso (ReBranded)
While we build our new website, feel free to visit our foundation and roots at www.AboutTimeCaneCorso.com
Whimsical Italian Greyhounds
M-K9
About Time Italian Greyhounds (ReBranded)
While we build our new website, feel free to visit our foundation and roots at www.AboutTimeIGs.com